The Rustic Wedding of Jennie and Toby at The Waterside Pavilion, Thornton Manor
Monday, June 19, 2017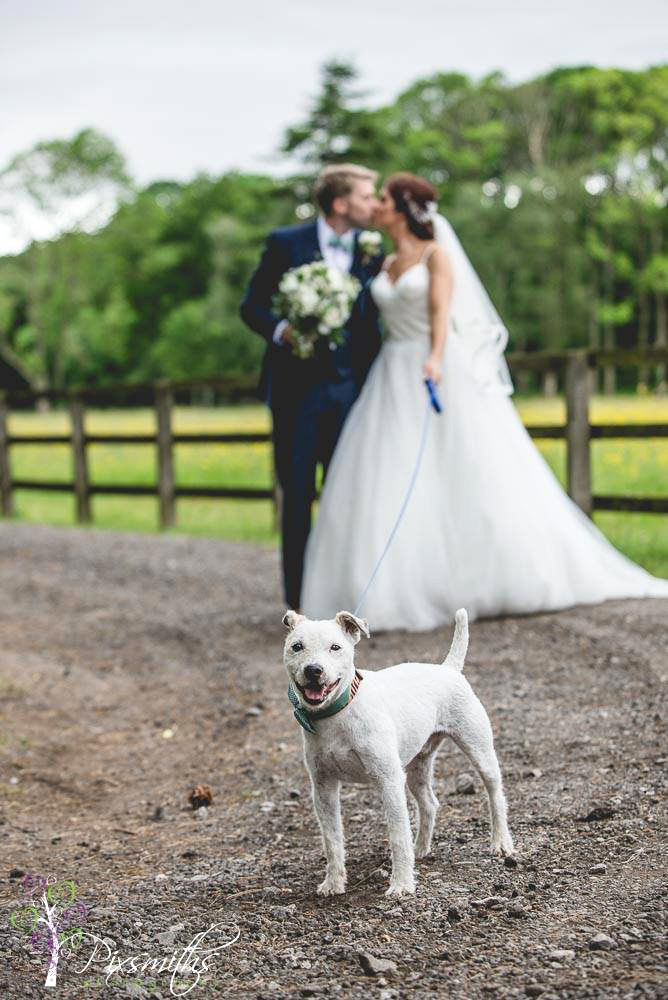 Thank you to our local Wirral based photographer friends Sandy and Dave over at Pixsmiths Wedding Photography for these gorgeous photographs of one of our May weddings... the wedding of Jennie and Toby who celebtared their special day at The Waterside Pavilion, Thornton Manor. We're so delighted with the below images of our Sofia Collection wedding invitations and matching stationery, it's always a great treat to see it all set up on the day alongside the venue decoration! Keep scrolling for wonderful rustic wedding inspiration...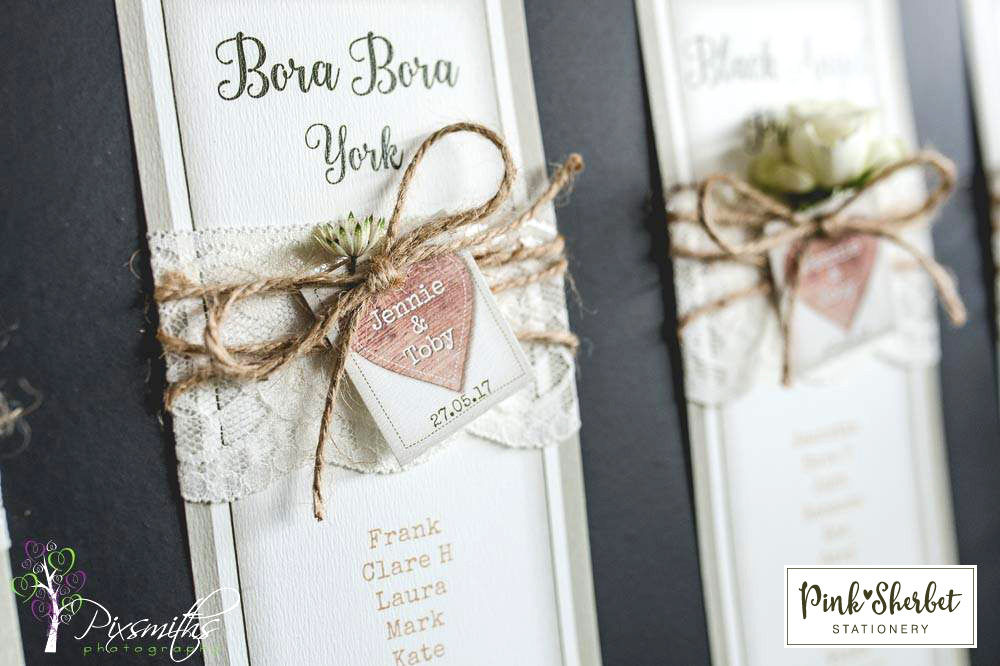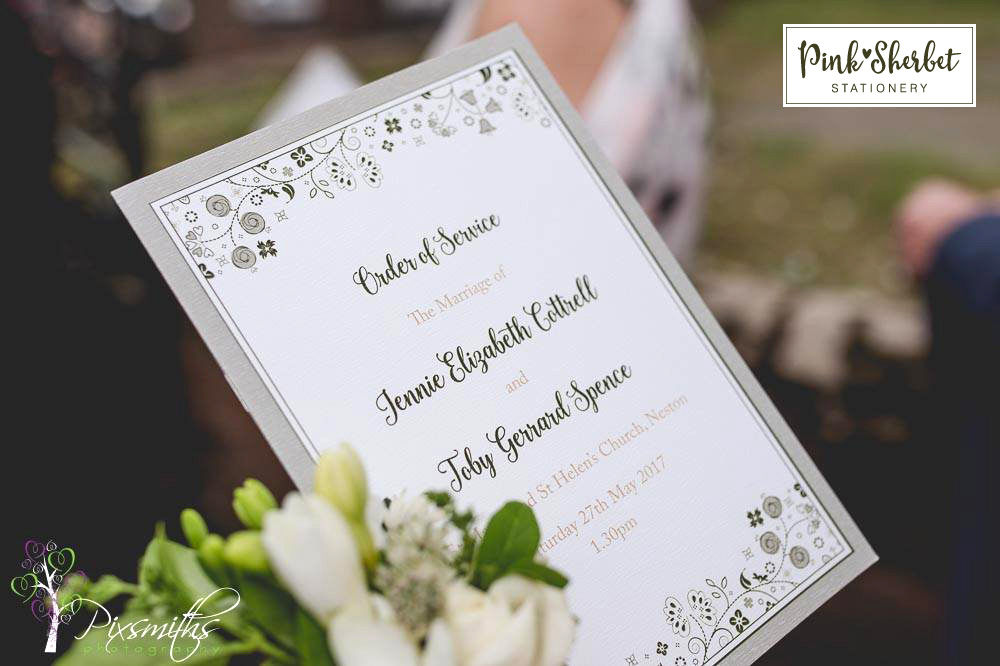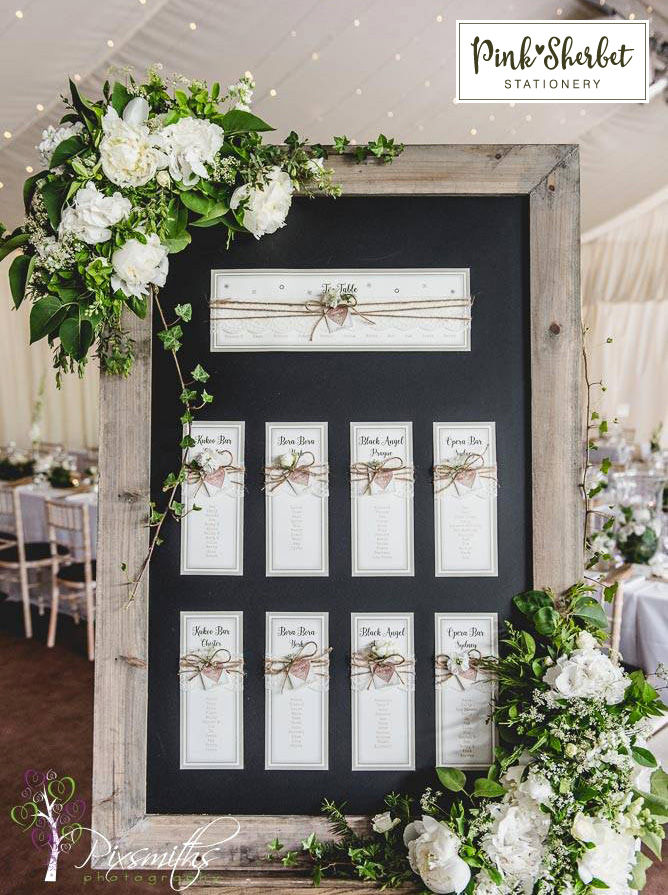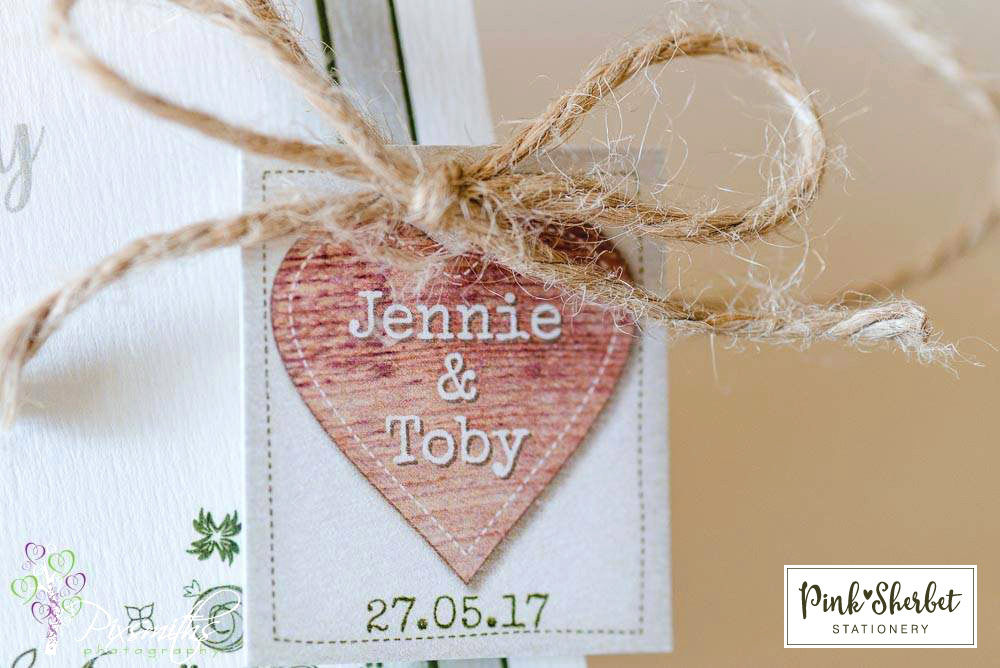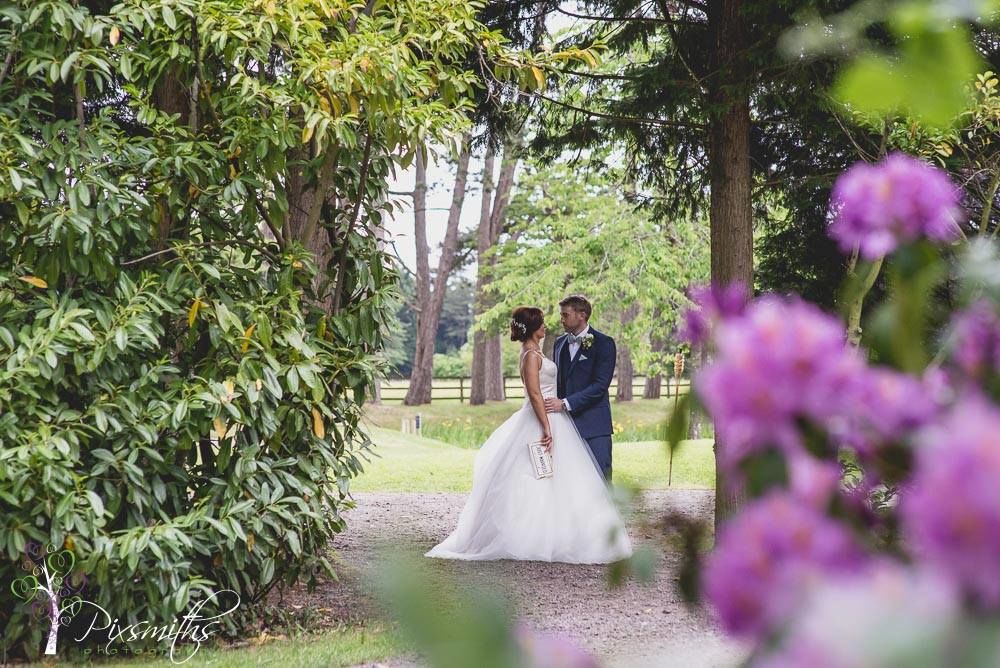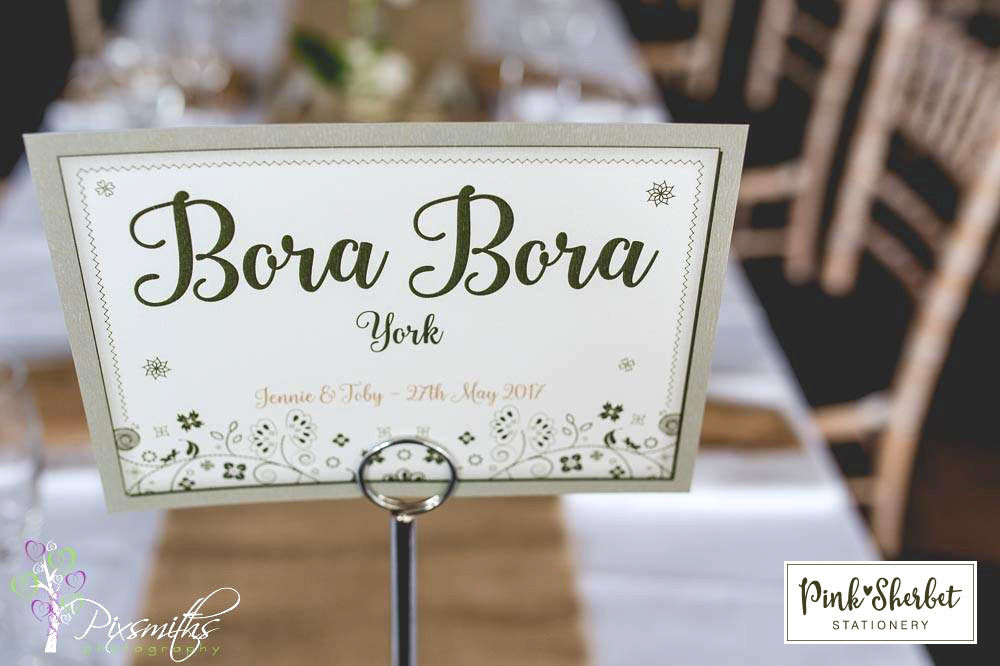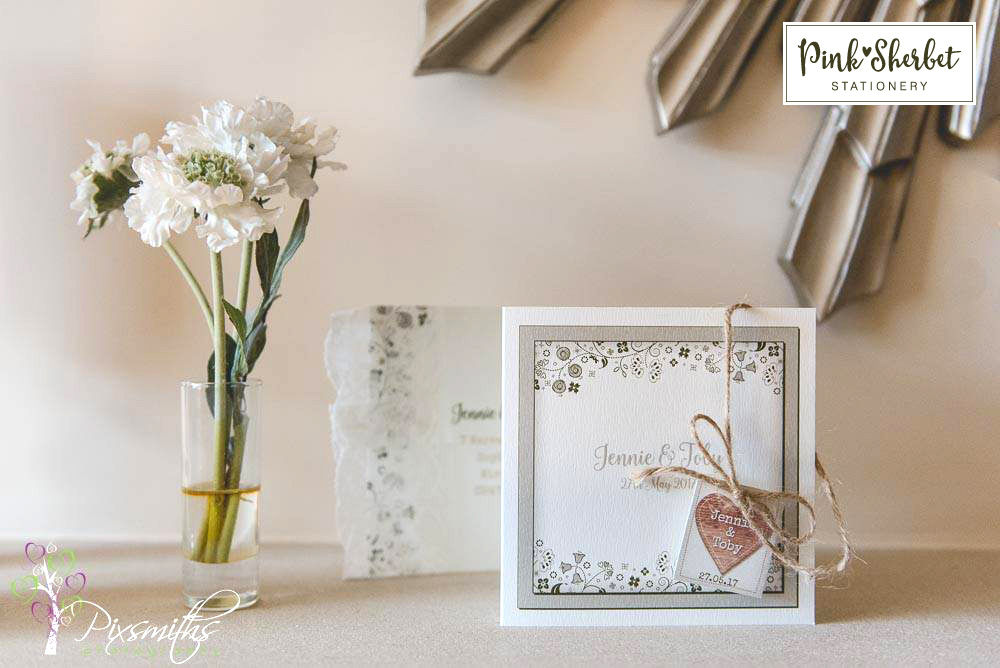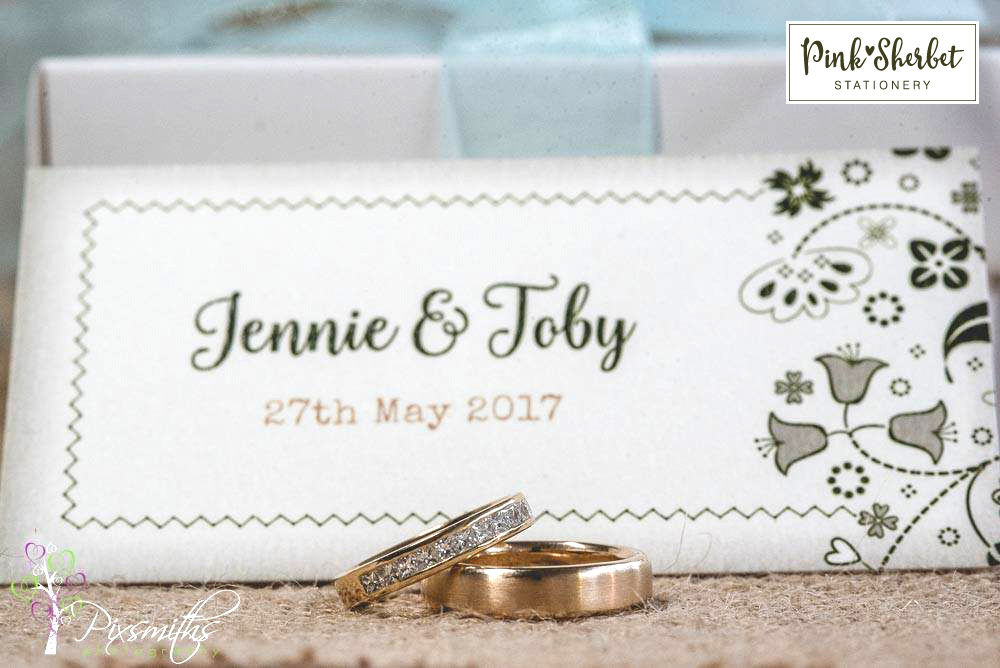 Pixsmiths' work is so beautiful and totally captured the essence of the day with all of it's special touches. We love how the close up images really show off the textured finish of the card we carefully selected for the stationery in order to perfectly compliment Jennie and Toby's rustic theme. They opted for an extensive fully matching stationery suite including luxury invites, place cards, table name cards, post box and seating plan.
Jennie and Toby sourced their own chalkboard for their table plan and we created the cards for them to attach themselves. Their florist enhanced the rustic look of the seating chart with absolutely stunning crisp white blooms and lots of green foliage. It was one of the prettiest fresh flower framed seating plans we have ever seen!
Lots of the stationery was hand-finished with subtle intricate lace overlapped with twine and topped with cute wooden effect heart tag attachments, and as always, everything was professionally designed, printed and finished to our exacting standards! The devil is always in the detail for us, no matter how small the detail is it just has to be perfect throughout! This is exactly what our couples love about us.
We're really proud to share these images of our work and the work of fellow local suppliers who are always a pleasure to work alongside! :) Massive congratulations to Jennie and Toby, your wedding day looked truly beautiful! We hope it was everything you wished for and more!!
Big Love, Cheryl and Co x x
Pink Sherbet Stationery
Suppliers mentioned include...
Pixsmiths Creative Photography