A Botanical Styled Wedding Shoot at Beautiful North West Gin Bar
Tuesday, April 7, 2020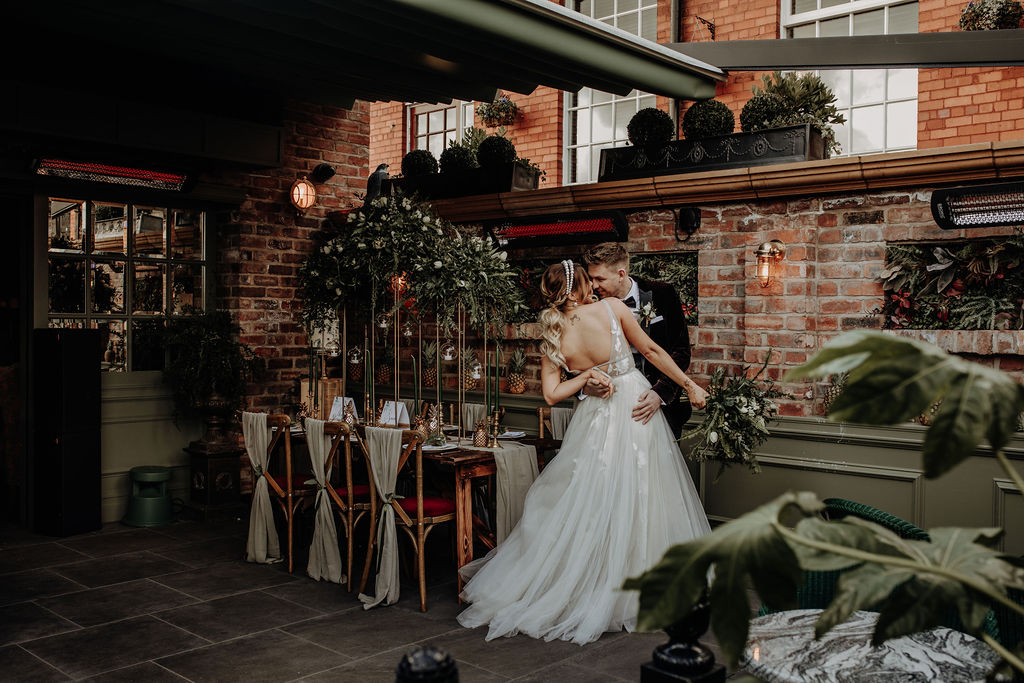 The Inspiration
When Rachel Peers (of La Beau Fleurs) first came to us about a styled shoot she was planning at The Terrace Gin and Cigar Bar, Warrington we knew that we wanted to be on board. Especially when she told us the list of fellow leading suppliers involved, including talented photographer Gail Secker.
Rachel's vision was inspired by the great outdoors, and bringing the outside in - which is why she selected this particular location because it can be used as an open-air venue and an enclosed space, both equally beautiful. The quirky decor reflects many attributes of the elegant botanical look Rachel wanted to achieve making it the ideal place. As soon as we saw images of the venue and Rachel's mood board we couldn't wait to get designing!

The invitations and stationery
We wanted the invitations and stationery to not just look, but also feel botanical - to encapsulate all the green and green-blue tones typically seen in the five varieties of eucalyptus, ferns, ruscus and asparagus Rachel used throughout the flowers, alongside the earthy tones seen in the decor of the gin bar.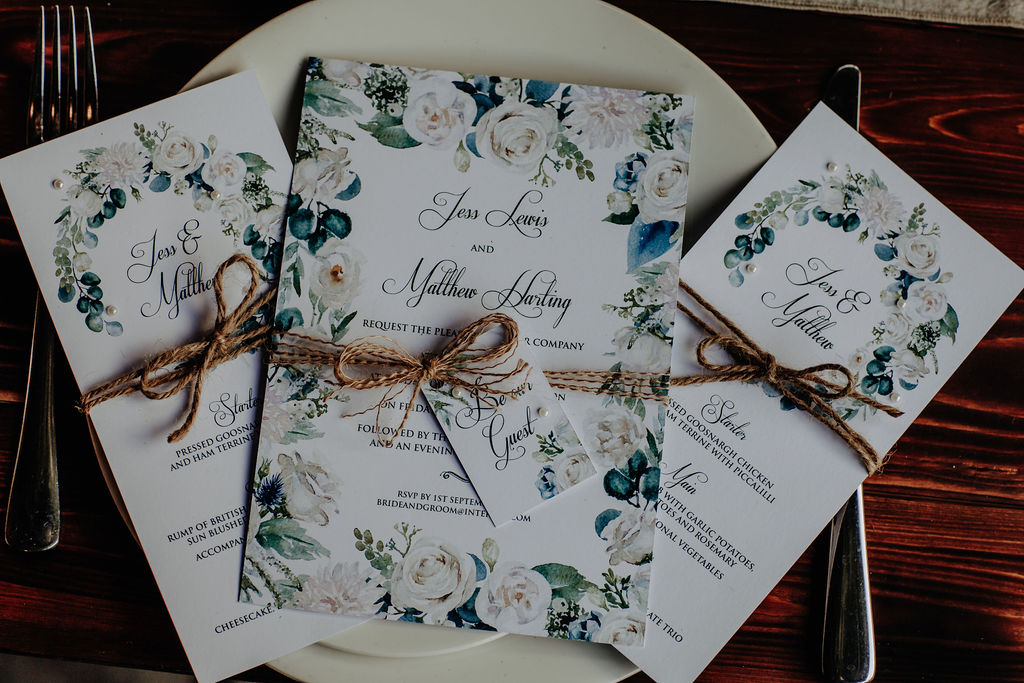 Owner and lead designer Cheryl brought the invitation and table stationery designs together using hand-painted foliage, heavily layered to give an encroaching overgrown look, with hints of fresh white floral pushing through. Complimented with hessian wraps, which she pulled apart to give super frayed - beautifully imperfect rustic edges, and delicate separate string elements, which she used to tie pretty bows. She even added subtle touches of elegant pearl here and there to match the glamour of the bridal styling, which was brought to life by make up artist Made Up by Cathryn, hair stylist Carol Ellis Thompson and bridal boutique Flamingo Boulevard who supplied sensational gowns and hair accessories. The groom looked super handsome and perfectly in tune with the whole look in attire from Whitfield and Ward.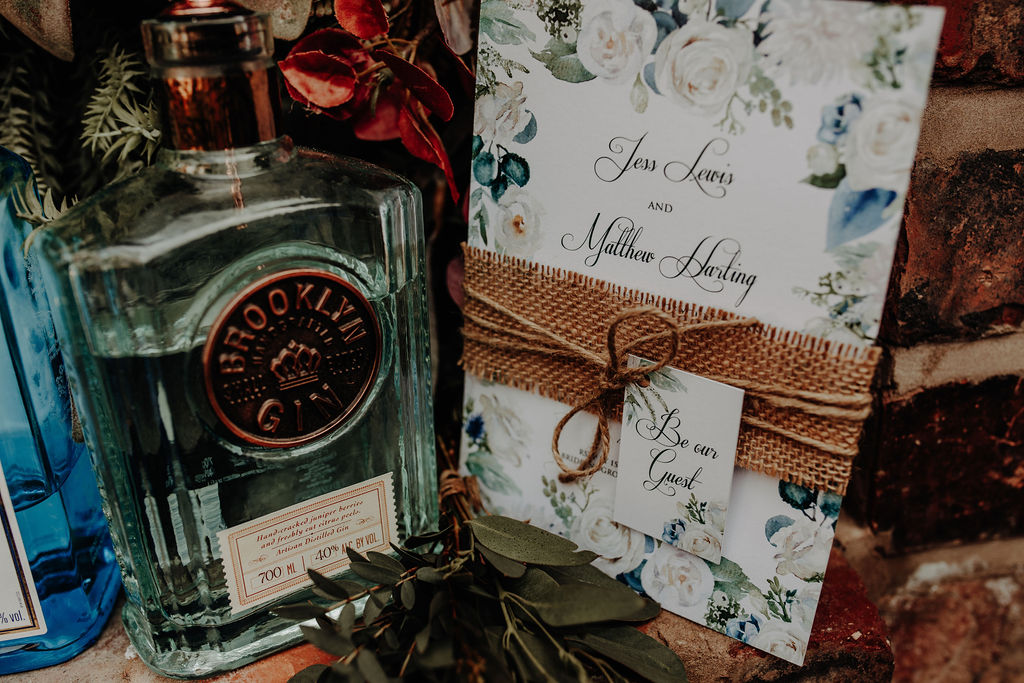 The room decor combined Rachel's artistic floristry with carefully selected elements from venue stylists Sweetpea and Ivy who supplied the most gorgeous chair covers and olive trees to grace the rustic furniture from Wirral Table and Chair Hire. The cake by Confetti and Crumbs matched our stationery featuring the exact same floral print. Take a look at the images below, we hope you love them as much as we do!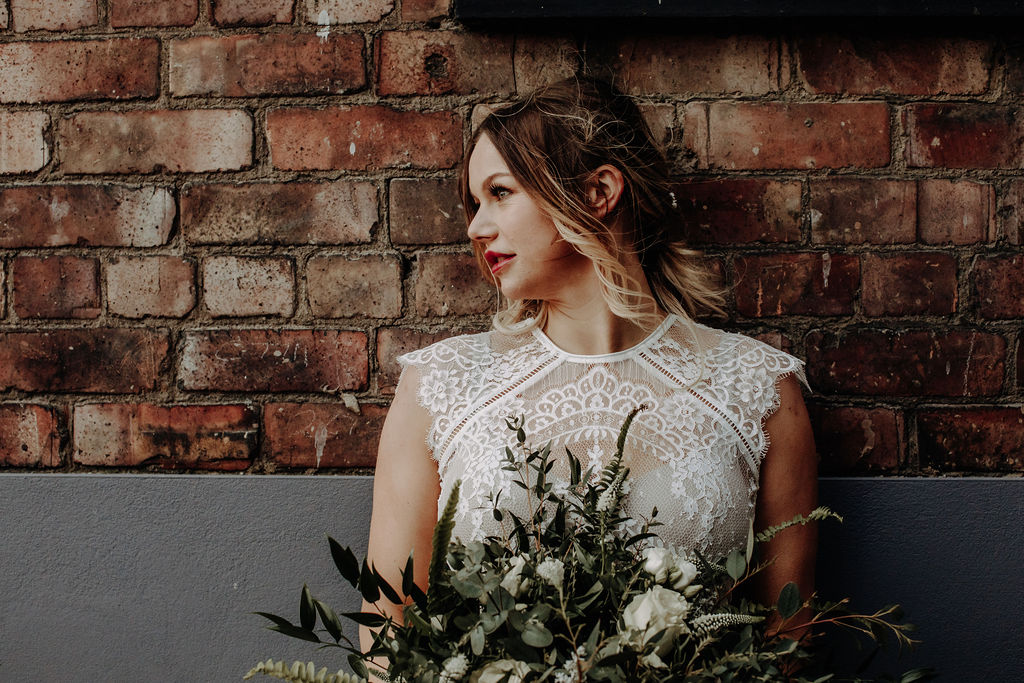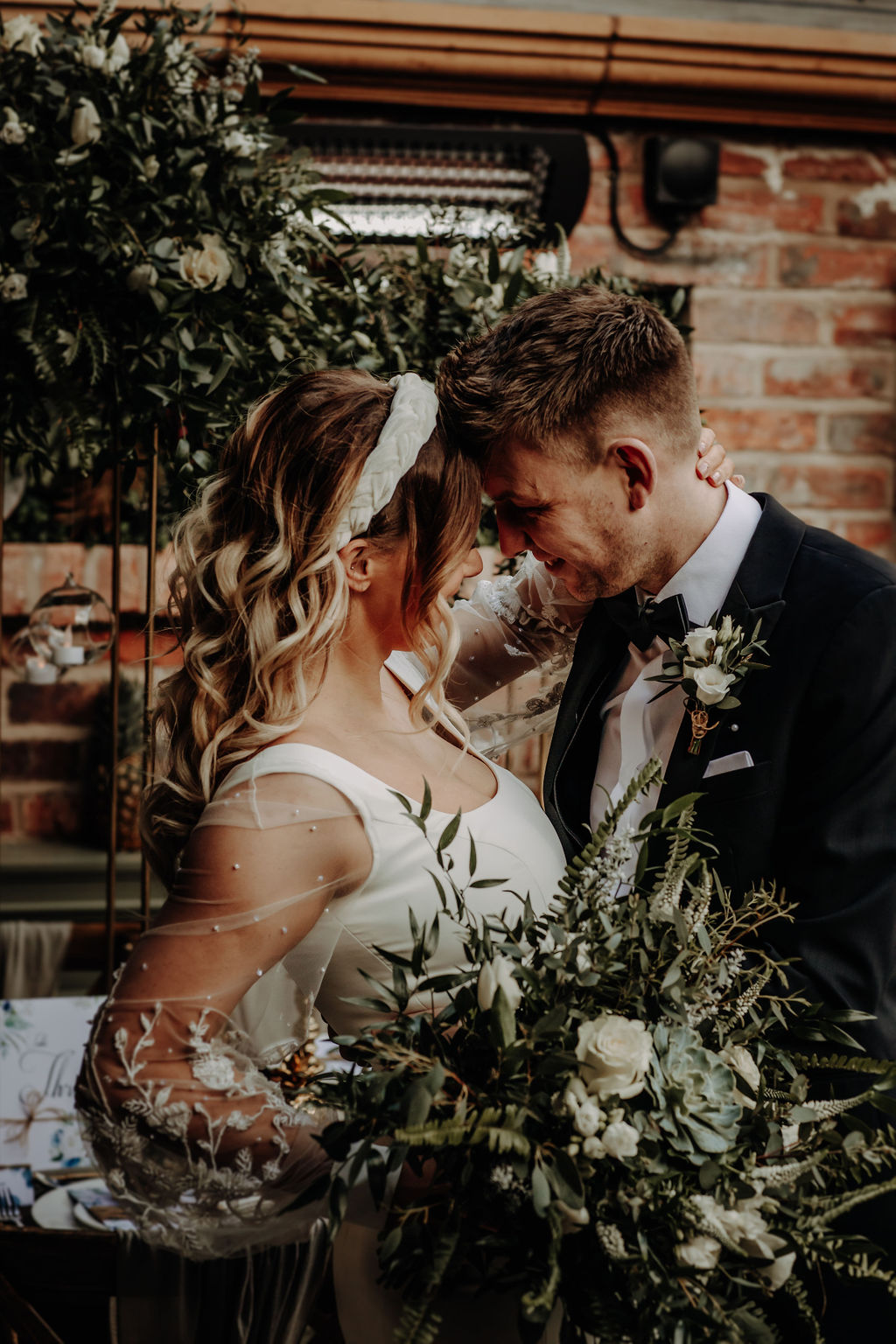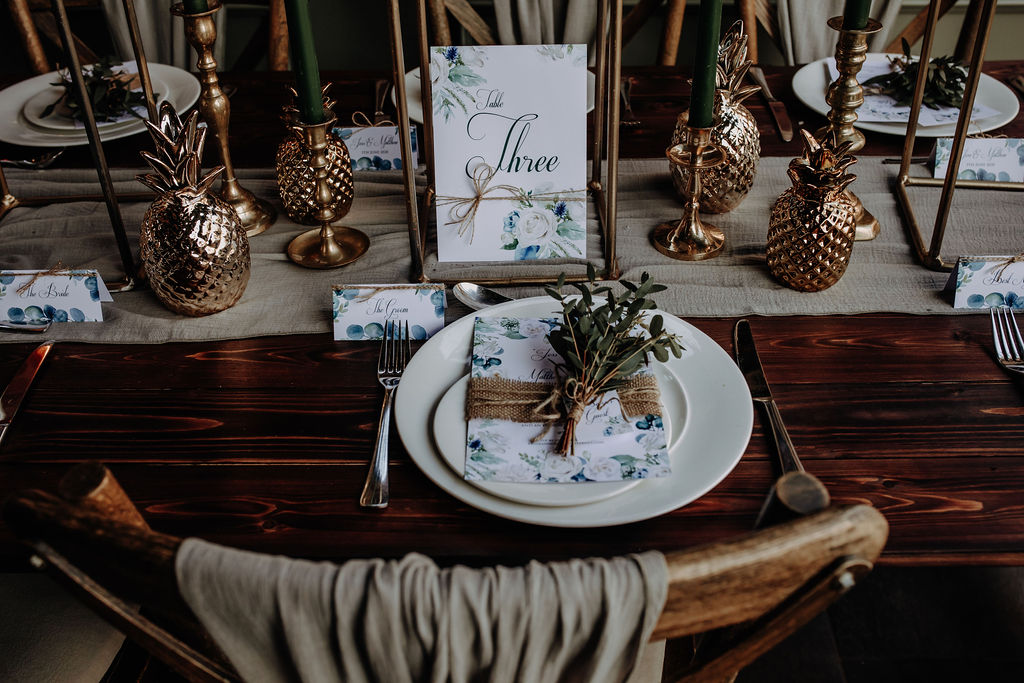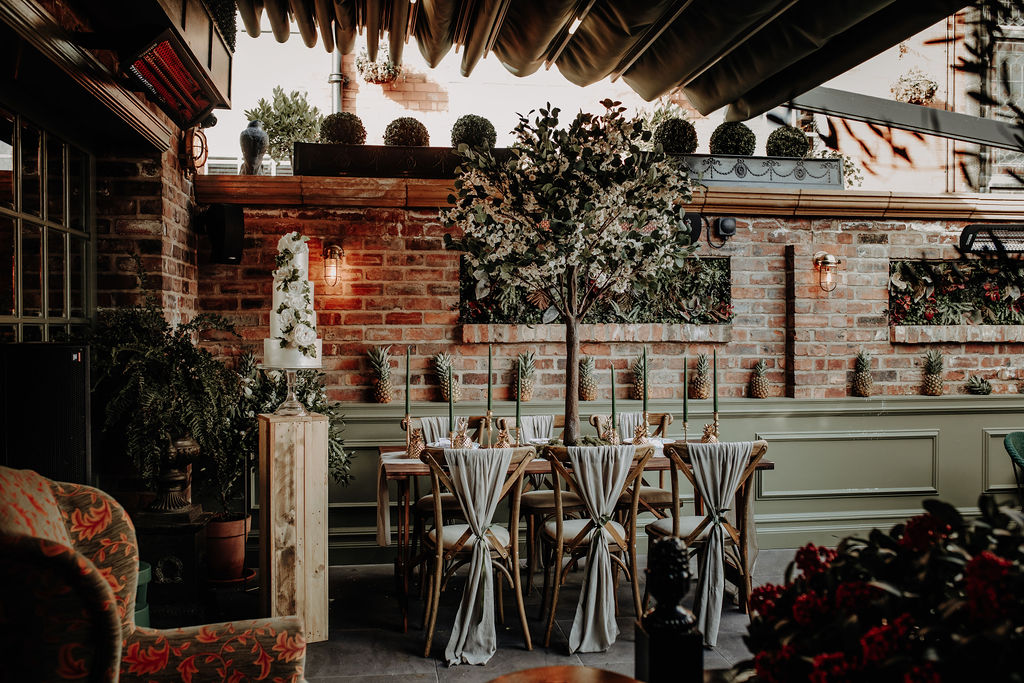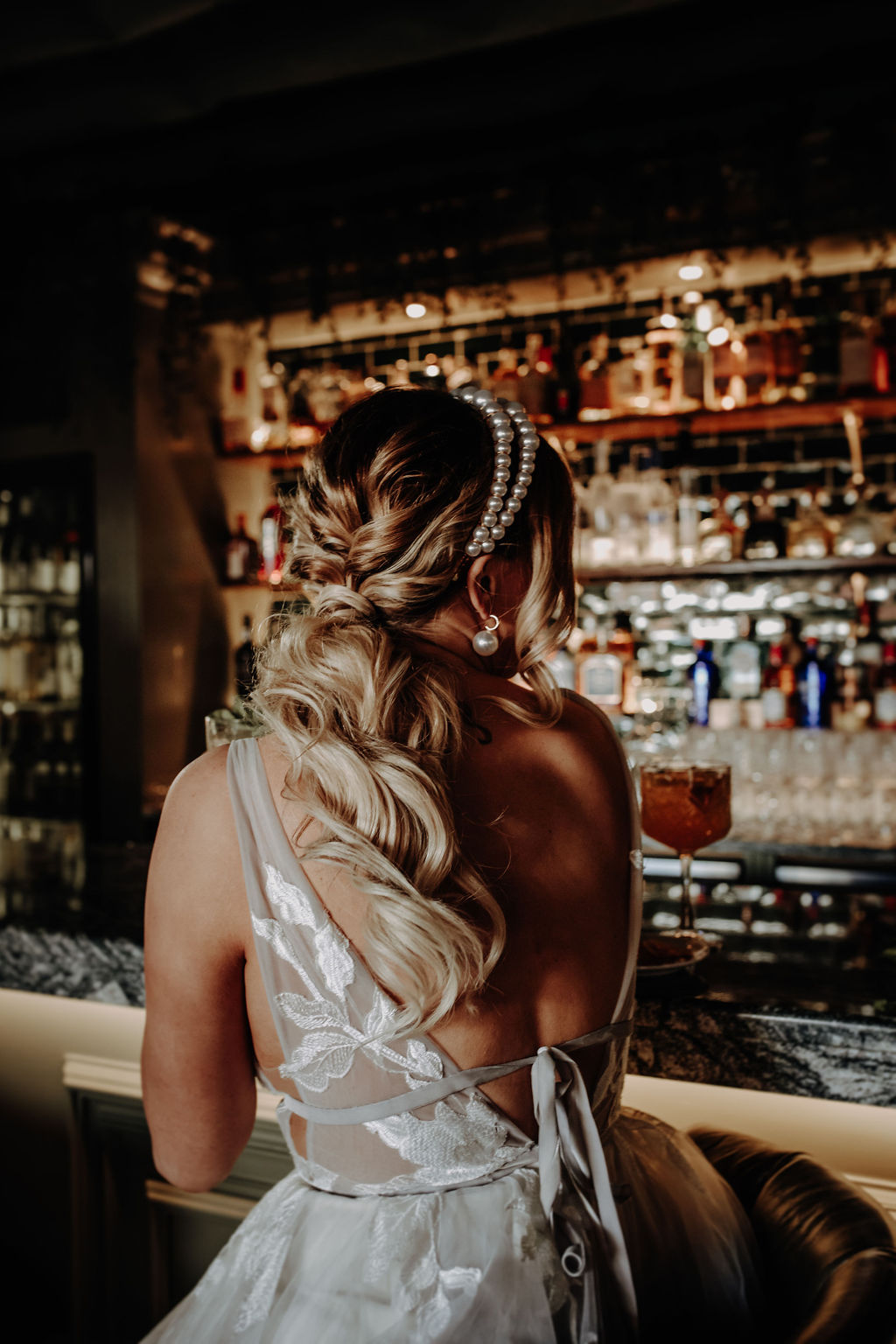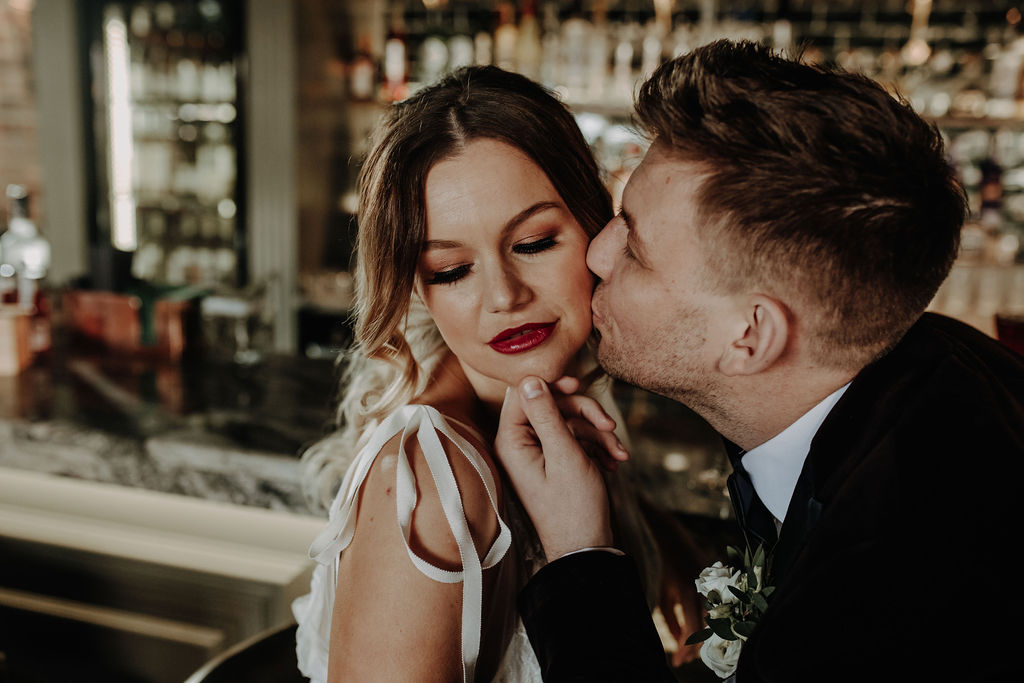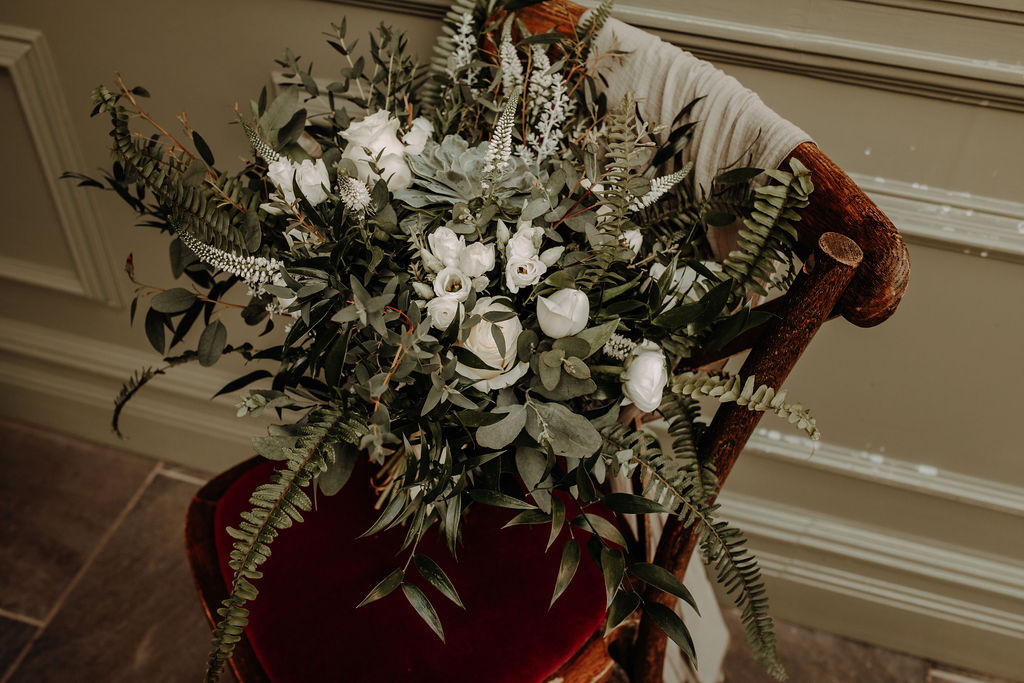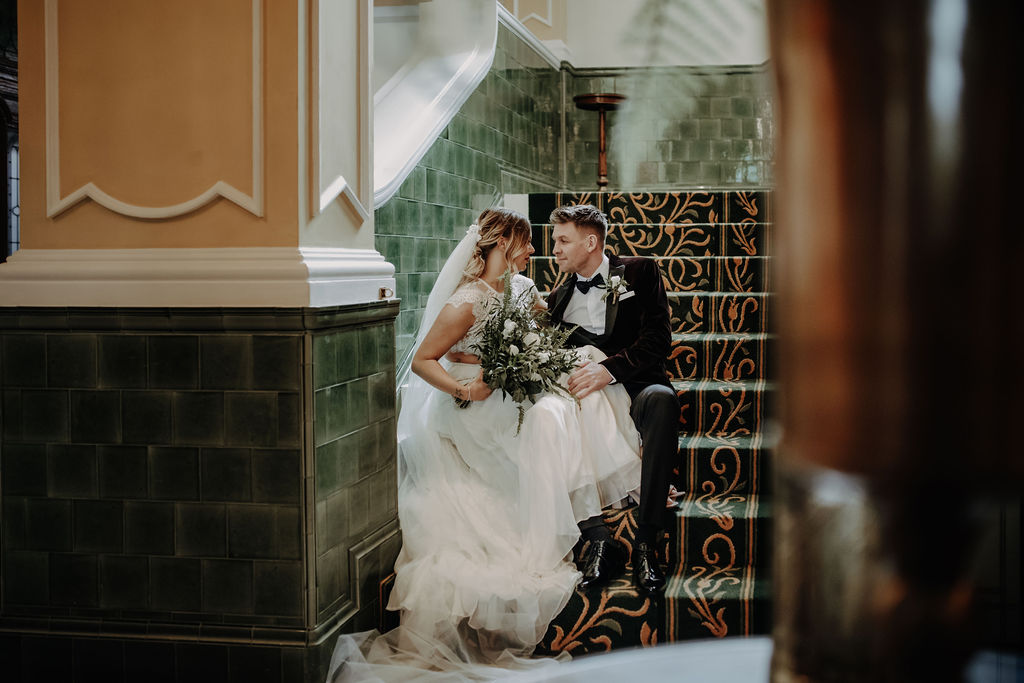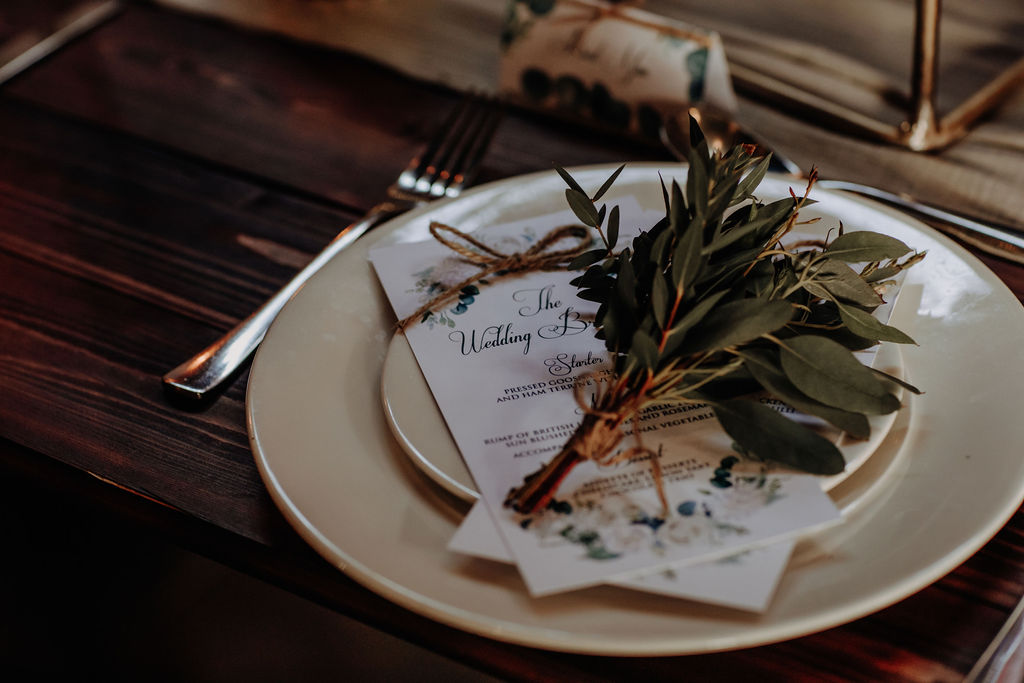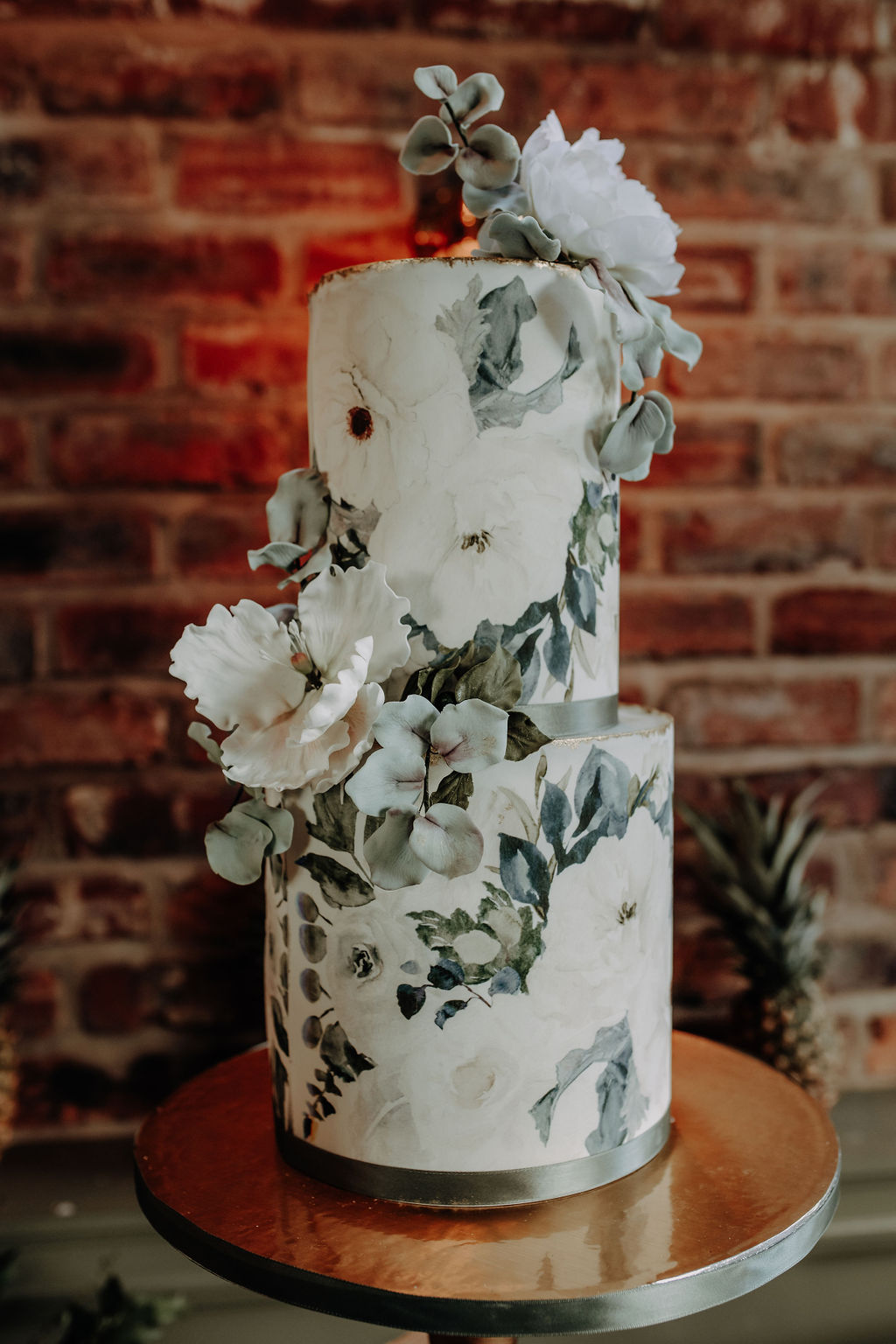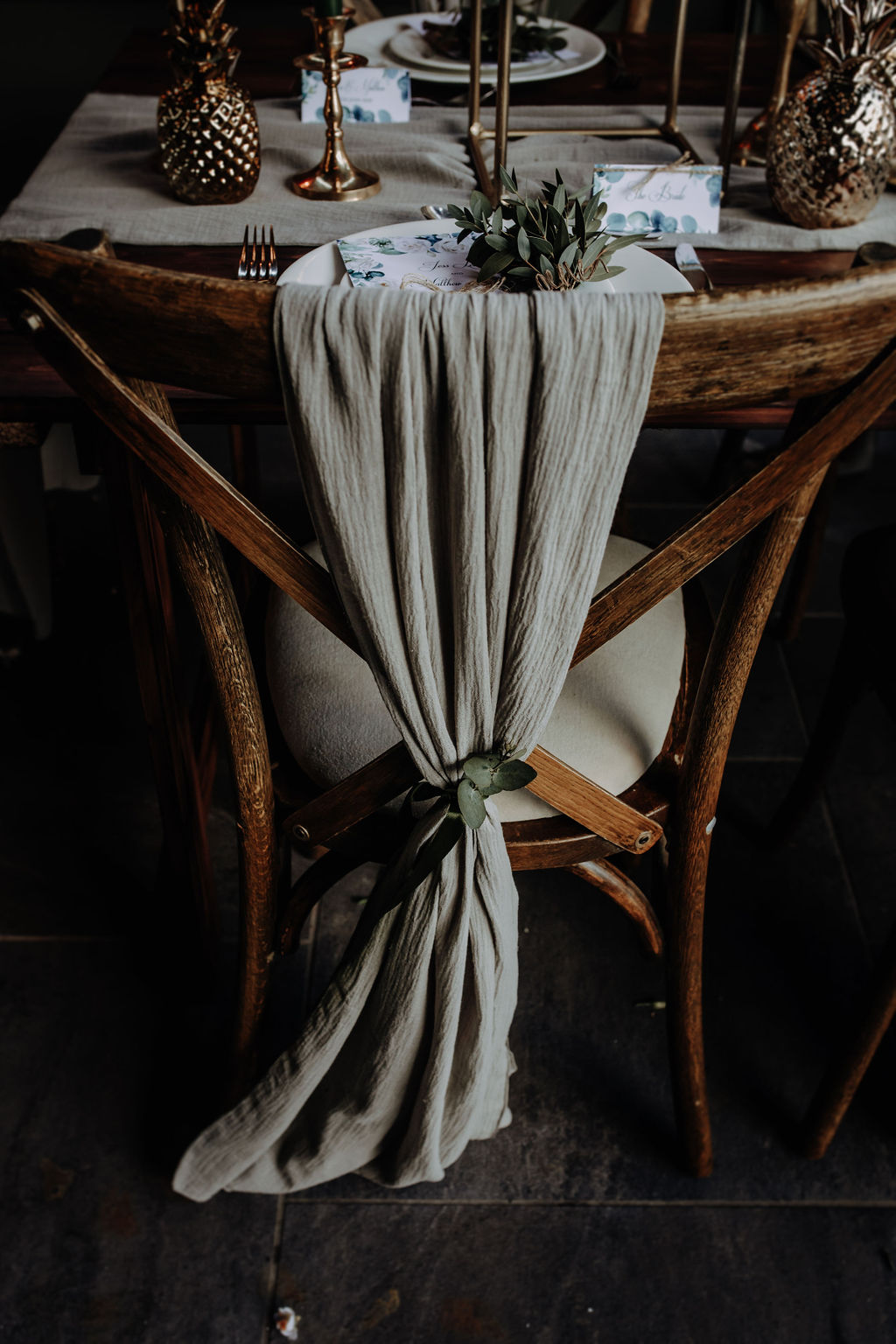 The Creative Professionals
Invitation and Stationery Design: Pink Sherbet Stationery
Concept, design and flowers: La Beau Fleurs
Venue: The Terrace Gin and Cigar Bar Warrington
Photographer: Gail Secker
Bridal gowns: Flamingo Boulevard Bridal Studio
Make-up: Made up by Cathryn
Hair: Carol Ellis Thompson Bridal Hair
Suits: Whitfield and Ward
Venue styling: Sweetpea and Ivy
Table and chairs: Wirral Table and Chair Hire
Cake: Confetti and Crumbs
You can shop our designs on our Etsy Shop >>> https://www.etsy.com/uk/shop/PinkSherbetWeddings