Navy Blue and Peach Wedding Inspiration
Saturday, August 15, 2020
We are lucky enough to work with couples who really do select the most beautiful wedding colour palettes for us to work with. Today we are swooning over the combination of navy blue and peach...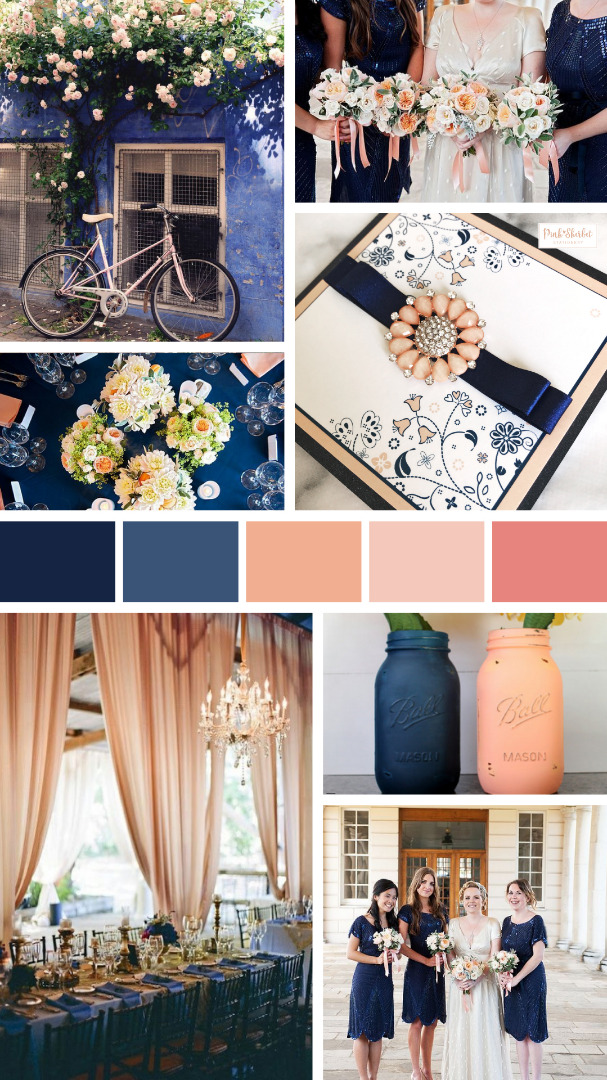 This week we have had two couples contact us requesting luxury wedding invitations and matching stationery in this glorious colour palette, and quite honestly we can't understand why we haven't seen it used more! Navy blue and peach tones are quite clearly a match made in luxe wedding heaven, the duo is inspiring so many ideas for us, which is why we just had to create a Pinterst board for further inspiration... www.pinterest.co.uk/pinksherbetstationery
We hope you love it as much as we do!
Photo Credits...
Invitation by us at Pink Sherbet Stationery - matching stationery available
Images found via The Perfect Palette
Mason Jars: Too Cute Wreath
Bouquets, Bride and Bridesmaids & Table Centerpiece: Dominique Bader Photography
Drapes with Tablescape: Braedon Photography
Bicycle Image: Photobucket