30 James Street - Home of the Titanic Wedding Invitations and Stationery
Saturday, September 30, 2017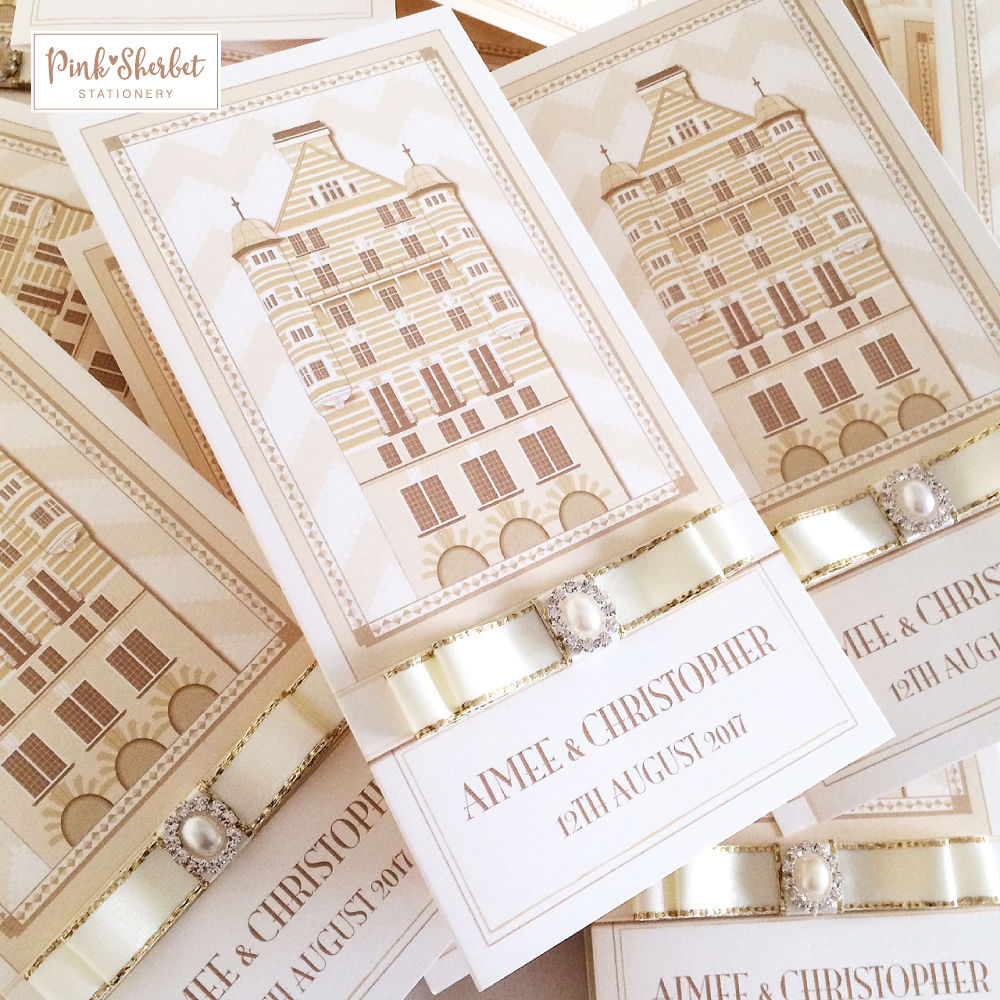 30 James Street - Home of the Titanic is one of our all time favourite Liverpool wedding venues. Based in the City Centre close to many of the city's famous landmarks including the Three Graces… the Royal Liver Building, Cunard Building and Port of Liverpool Building, as well as the famous Albert Dock, it is perfectly located for a chic city centre wedding. The building itself is quite a marvel, it's beautiful from the inside out and really stands proud on the city skyline.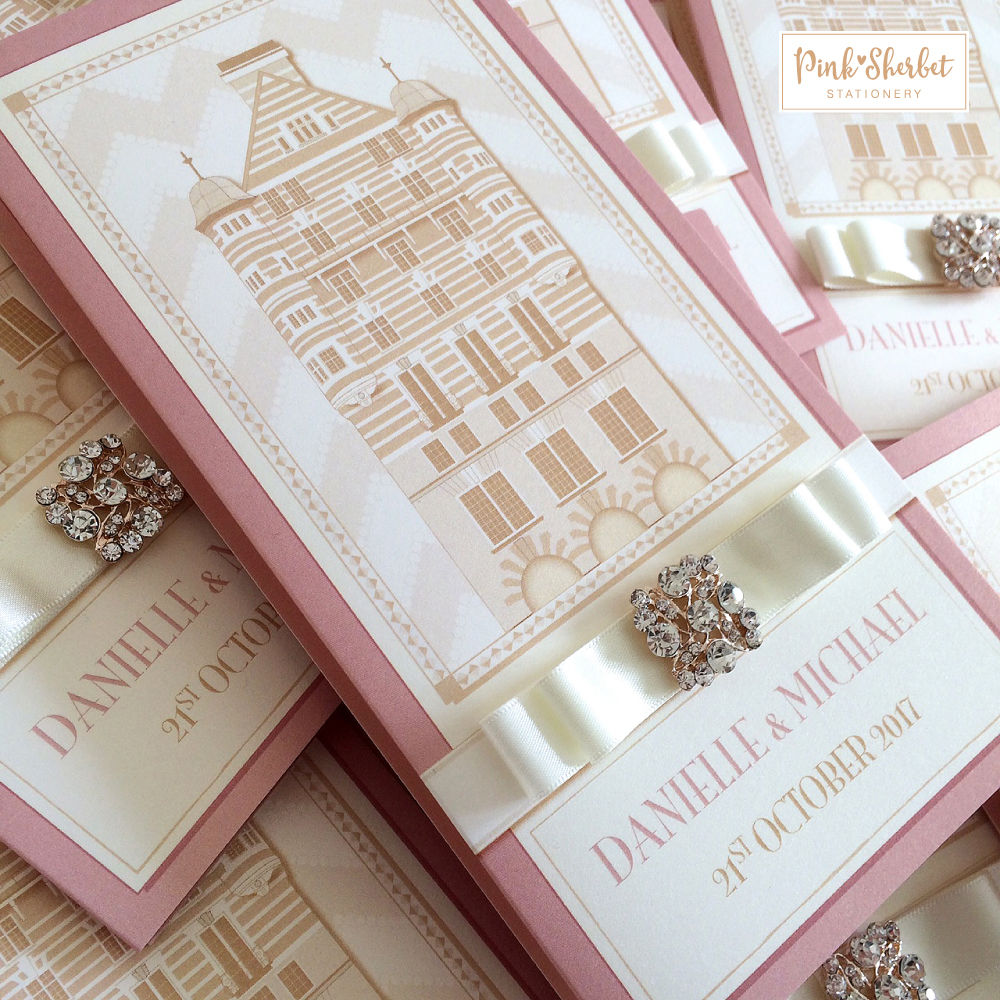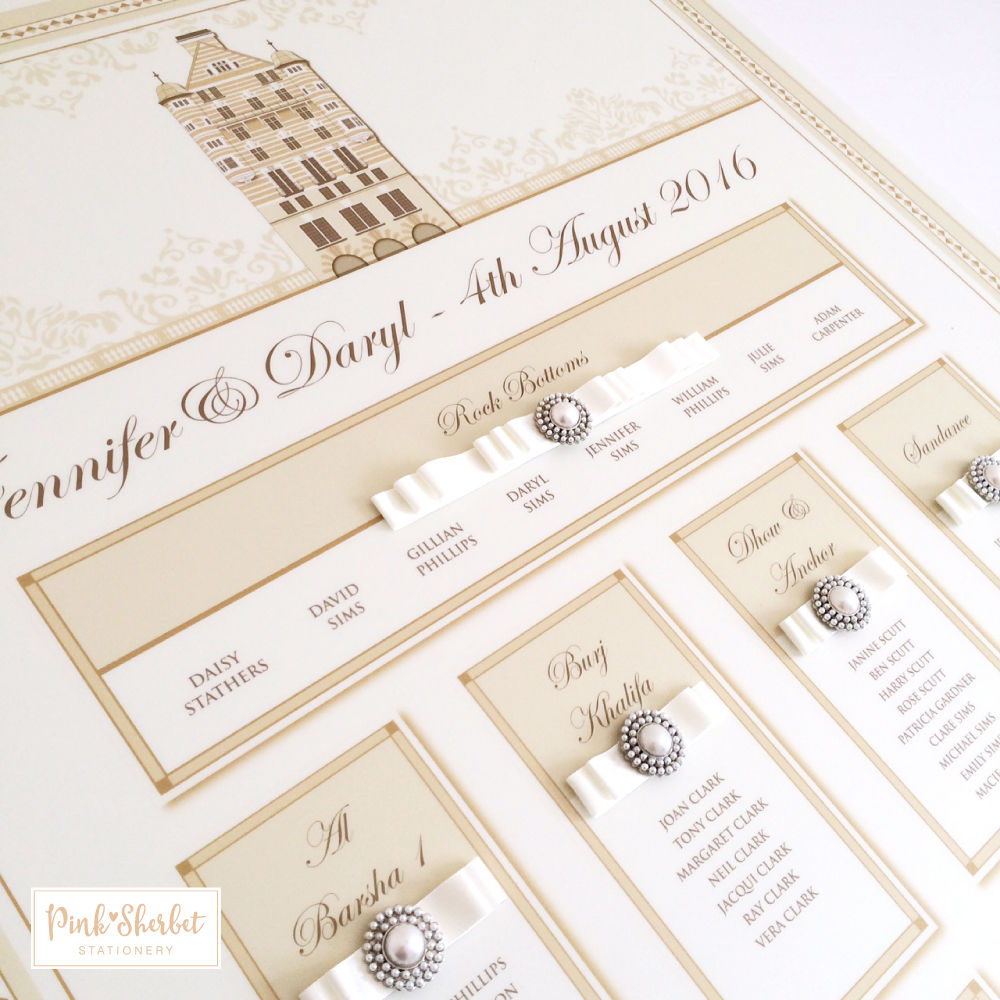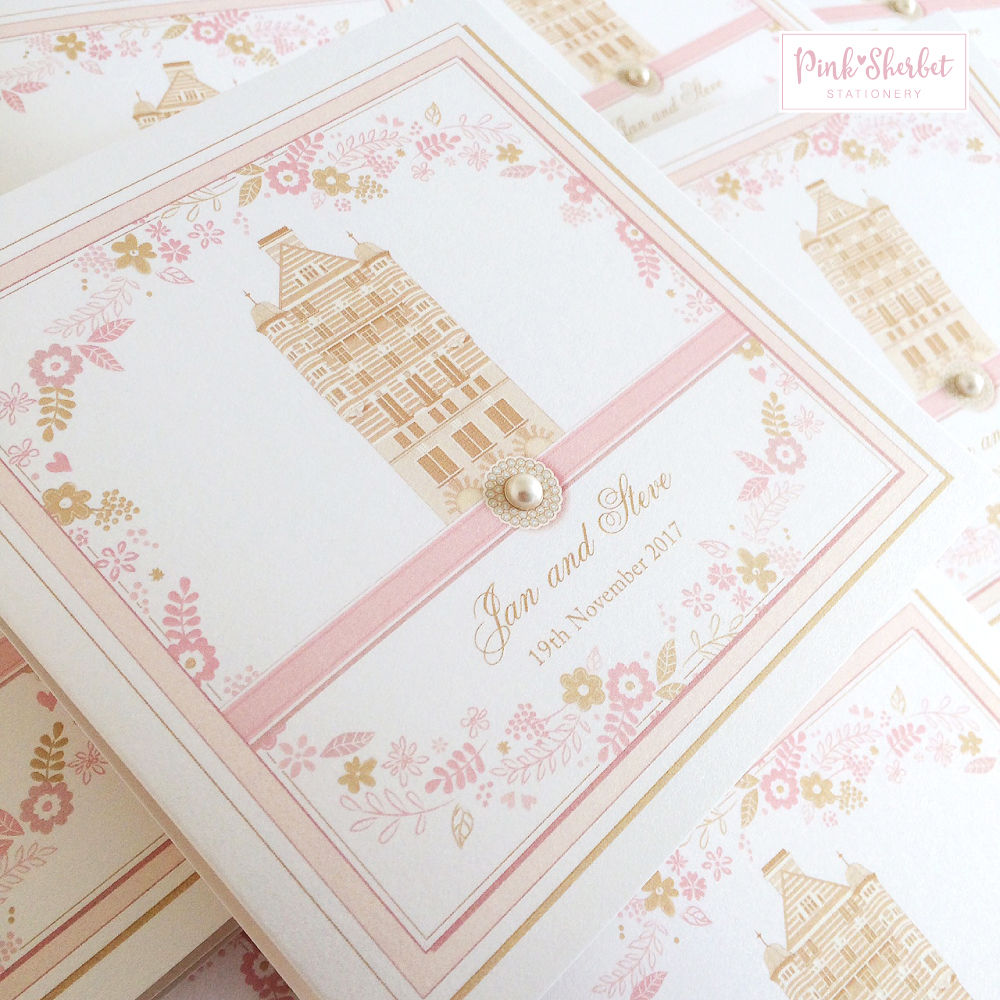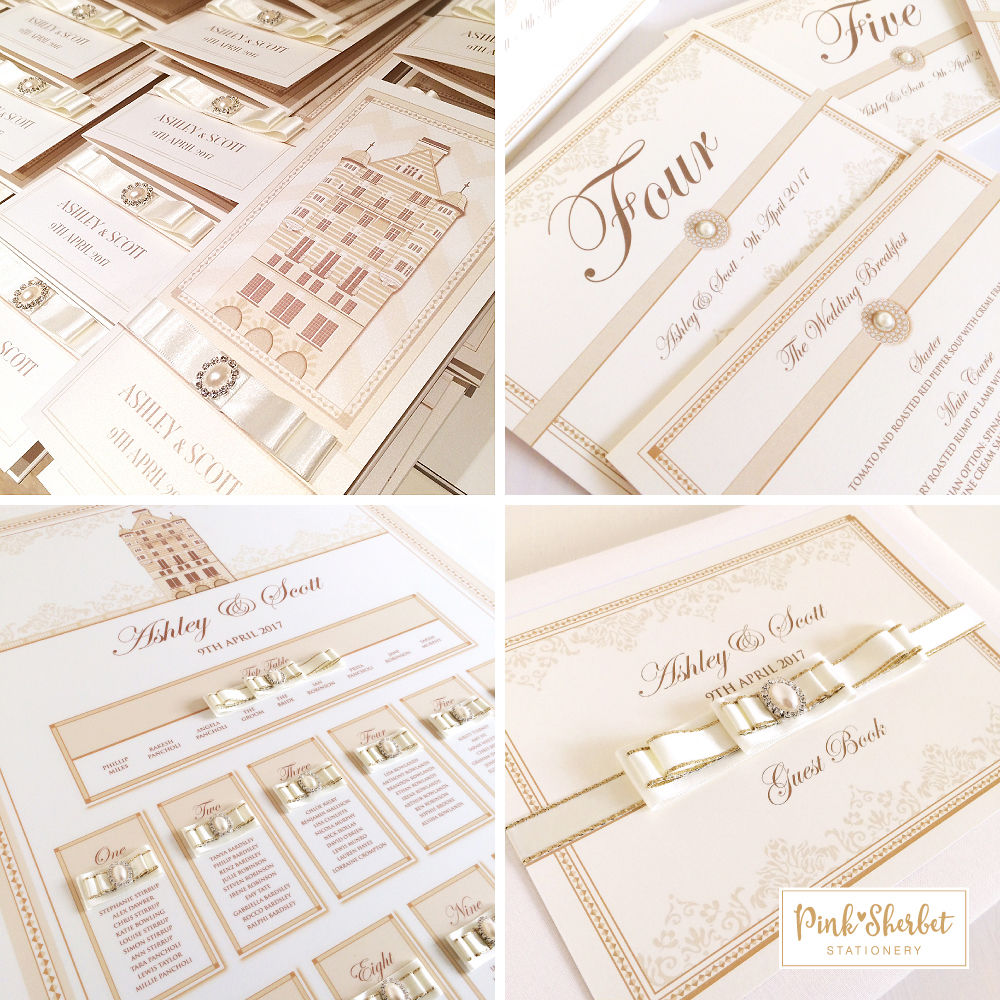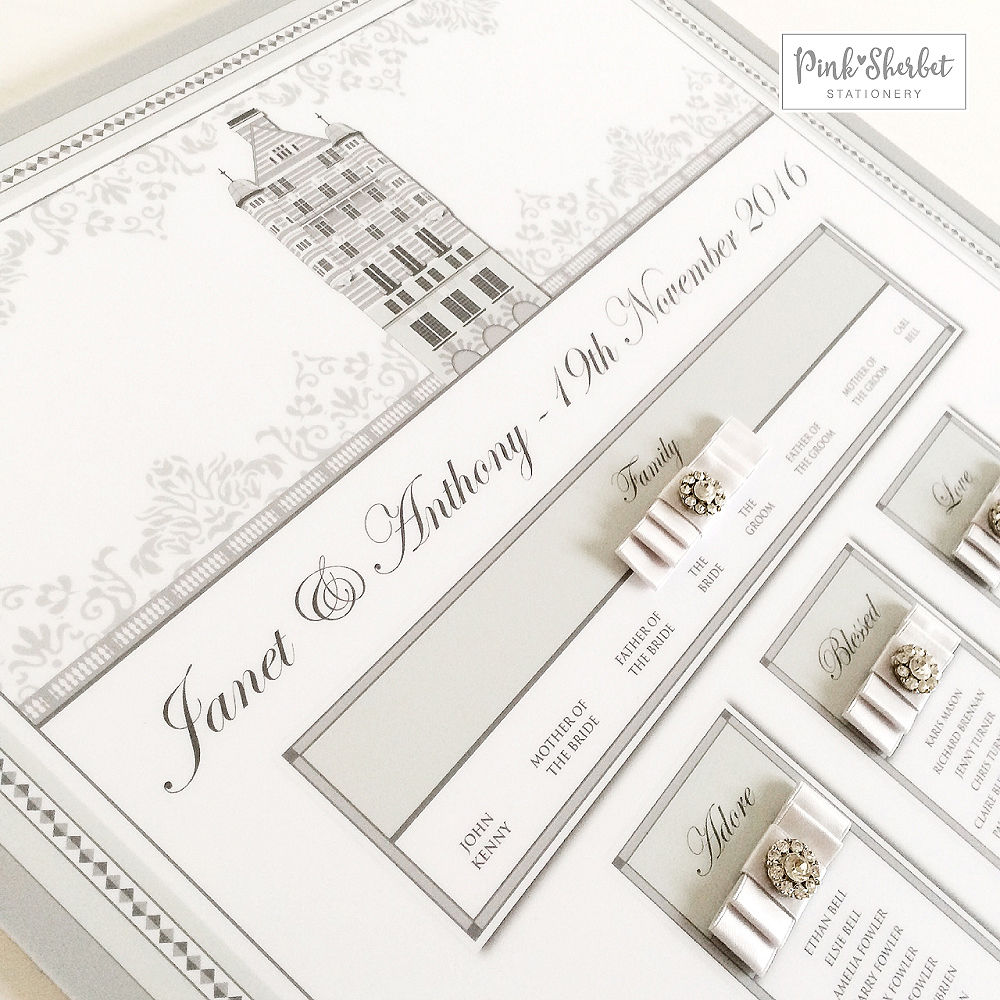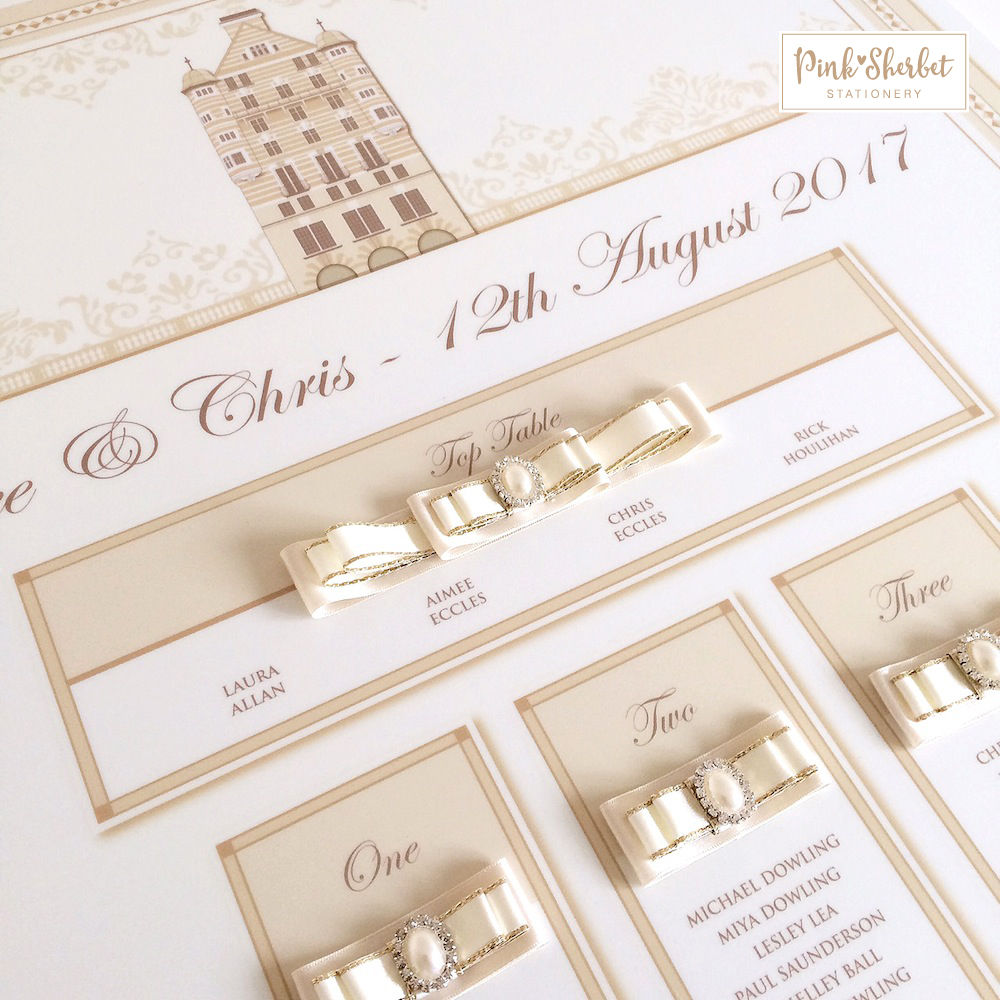 We have to say we are delighted to be preferred wedding invitation and stationery supplier for this beautiful venue, and love attending their spectacular wedding fairs. Working with the venue and having such admiration for the beauty of the building we decided to develop invitations inspired by it's and featuring the building itself. We figured if couples choose to get married at such an iconic building then surely they would love to have it appear on their invitations, to set the tone for their guests giving them a taster of what to expect on the day.
It took a while to draw the building perfectly, however after many hours of drawing we completed the final illustration and then enhanced it with detailed borders, printed it on our luxury card and complimented it with opulent and sumptuous hand-finishings. The end result was totally wow! We launched the design at one the 30 James Street wedding fairs and immediately couples were ordering it for their wedding days, in lots of different colour schemes, and with a wide variety of bow and embellishment hand-finishings.
The design is so versatile and can be made so different from the original by us using different patterns to achieve totally different looks. It can be softened with the addition of beautiful floral illustrations or made more simple and contemporary with clean lines, and less fussy ribbon bows and embellishments.
Every variation of the designs we have created so far has led to a totally unique wedding invite and been gorgeous in it's own right, especially as each order is so completely personalised throughout. We're proud to say our work is fully personalised, professionally designed and printed on our luxury card, available in any colour scheme and hand-finished to utter perfection.
You can shop these designs on our Etsy Shop >>> https://www.etsy.com/uk/shop/PinkSherbetWeddings
If you love this invitation, but would like a different venue be sure to get in touch with us here.
We are able to supply a full suite of on-the-day stationery items to match your chosen wedding invitation design including, and not limited to the following…
We are also able to create all or a selection of the following to match...
- save the date cards/magnets/bookmarks
- day invitations
- evening invitations
- order of service/ceremony/day cards or booklets
- place cards
- menu cards
- table number/name cards
- seating plans (A1 large or A2, which is half the size of A1)
- favour boxes/tags
- post box
- guest book
- signage (absent friends and family sign, candy bar, sweet buffet, 'pimp your prosecco' and flip flops signs and much more).
- thank you cards
All of this coupled with our now over 10 years of wedding industry experience working with brides and grooms from all over the country and even overseas makes for perfect wedding invites and stationery for guests to swoon over!
If you love the style of this Liverpool based wedding venue design and would like to commission us to create invitations and matching stationery inspired by your venue, don't hesitate to get in touch. We work with brides and grooms all over the UK and are not limited to Liverpool, Cheshire, Manchester, Wales, North West based weddings/venues!
Big Love, Cheryl and Co x x